A cookie is a text file stored on your computer's hard drive to identify you, especially to keep your user's session open when you navigate from one page to another on the same site. If cookies are not enabled on your browser, you may have problems connecting to certain sites.
Please follow the instructions below to enable cookies on iPhone
Note: These instructions only apply to IOS 10 and later versions of the iPhone
1On the iPhone Home screen, click the Settings icon.
2At the bottom of the Settings tab, tap on Safari.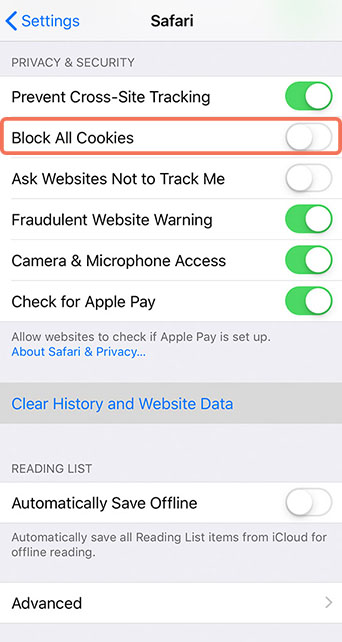 3Sélectionnez Accepter les cookies.
4Sélectionnez des sites visités.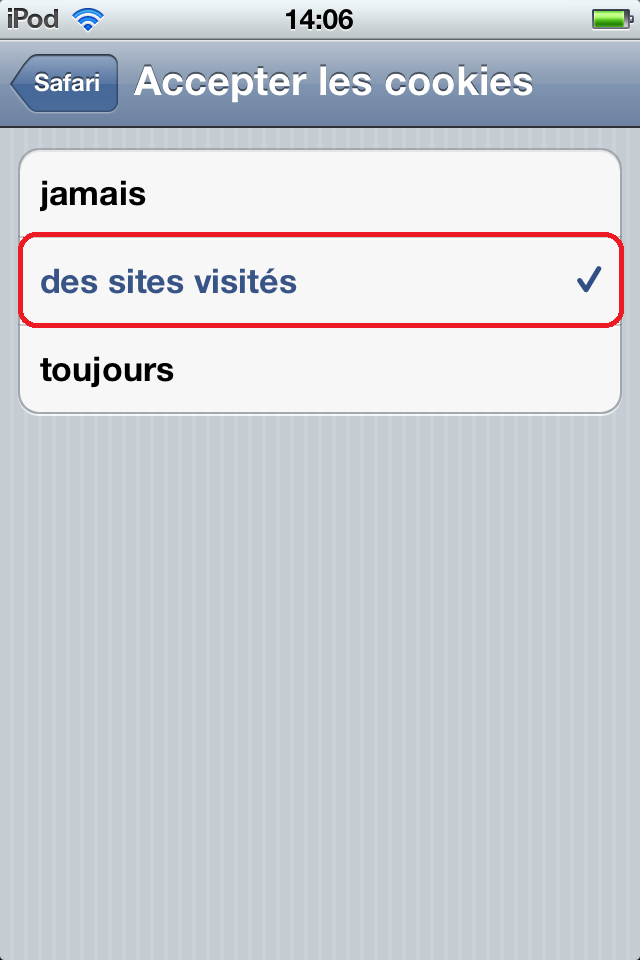 5Votre iPhone est maintenant configuré pour accepter les cookies des sites internet que vous visitez.