A cookie is a text file stored on your computer's hard drive to identify you, especially to keep your user's session open when you navigate from one page to another on the same site. If cookies are not enabled on your browser, you may have problems connecting to certain sites.
Please follow the instructions below to enable cookies on iPad
Note: These instructions only apply to IOS 10 and later iPad versions
1On the iPad Home screen, tap on the Settings icon. Settings.
2At the bottom of the Settings page, in the left panel, tap on Safari.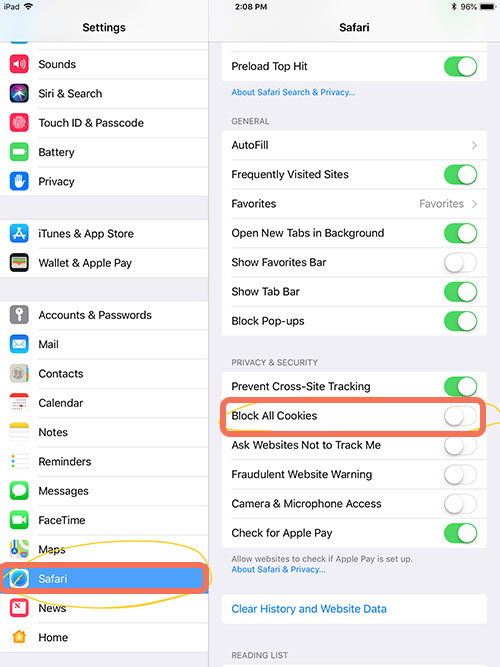 3Toggle Block All Cookies to the left (so that this option does NOT appear green).
4Your iPad is now set to accept cookies from the websites you visit. Note that if you block cookies, some web pages might not work.